A while ago, Pinshape announced that they were about to close the website, but the 3D-Printing community didn't let that happen. So Pinshape lives until today with a good database of free and non-free models.
Today I will list to you the Top 10 Free Popular Models on Pinshape =D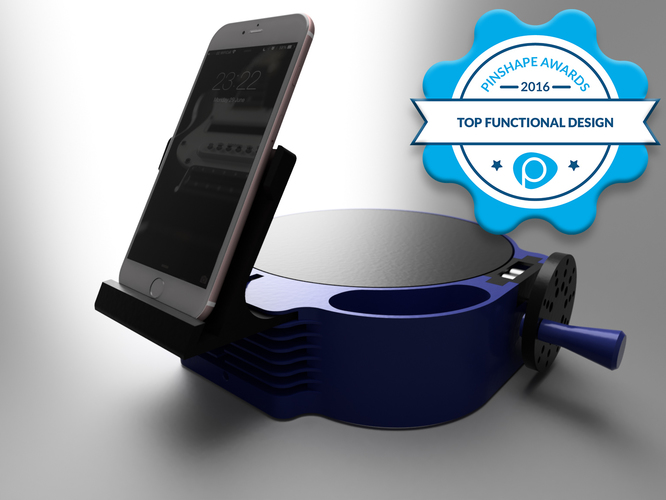 This model already shows up on my 10 Popular Models on Thingiverse, and it found the 1º place on Pinshape too.
This is a scanner that you can use your iPhone headphones to scan models and use Autodesk tools to render it and print a model. It works on Android phones too but with an another setup(And I think that you don't need the headphones…One day I may try it).
Low Poly models is a thing on the 3DPrinting world… From skulls to Pokemóns: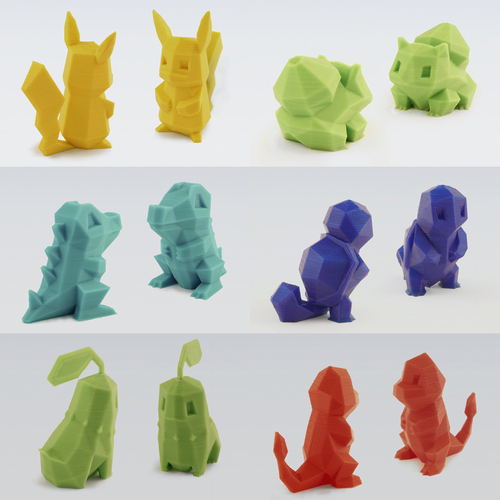 The author: Agustin Flowalistik, is a graphic designer that fell in love with 3DPrinting and gave us these awesome Pokemóns models to 3DPrint.
The Squirtle is the cutest model on this picture. :3
I already 3DPrinted the Pikachu model, but at the time I mess up with the PLA Temperatures and they look awful… I will keep you safe from the picture of my Pikachu's xD
Was a while ago that 3DPrintingNerd Joel, printed the Pikachu life size model on his GMax Printer. I think that this low poly model is a good challenge for your printer and slicing settings.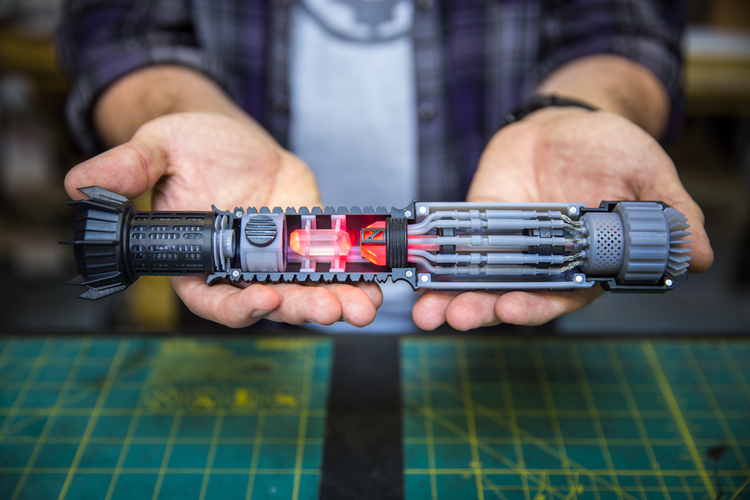 This is a model designed by Sean for the Star Wars Fans(?) and 3DPrinted on SLA Printers like Form2. You can print and finish up with leds and some electronics like described in the model description. This model has such details and fits like a glove on SLA printers quality. Punished Props did a video on finishing this model that you can check on the link.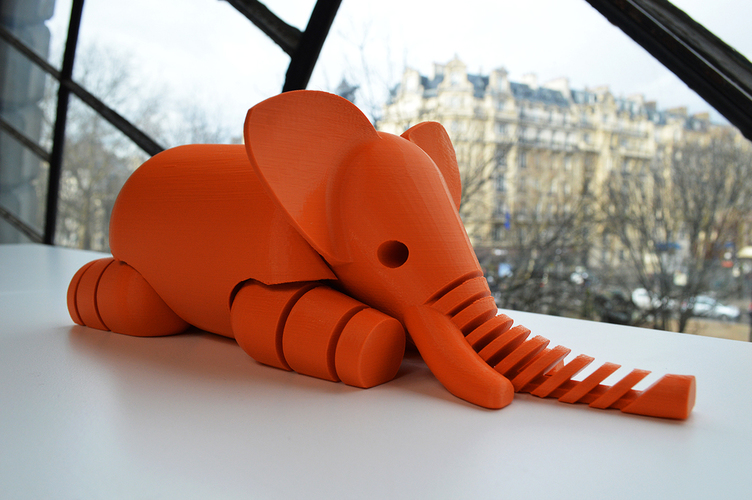 What is not to like on 3DPrinting Elephants? Or animals in general like the Hairy Lion? This model designed by Le FabShop was designed has a goodie to a company that bought a lot of MakerBot's printers, and make a huge success, and because of that, they uploaded the model on Pinshape. This model is articulated so you can play around.
I don't know… every time that I see cute models with a high quality of printing I feel like a kid when seeing a toy for the first time…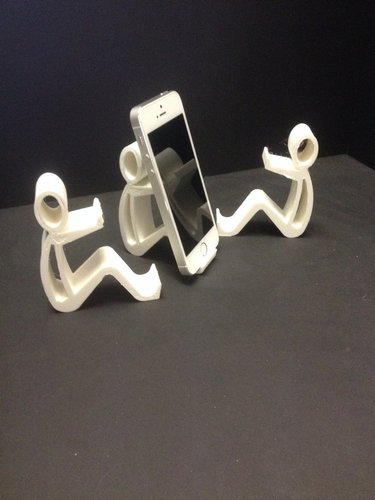 Everyone prints a holder for the phone at least one time in life… I have one xD
So this model created by 'ctrl design' fill to its purpose.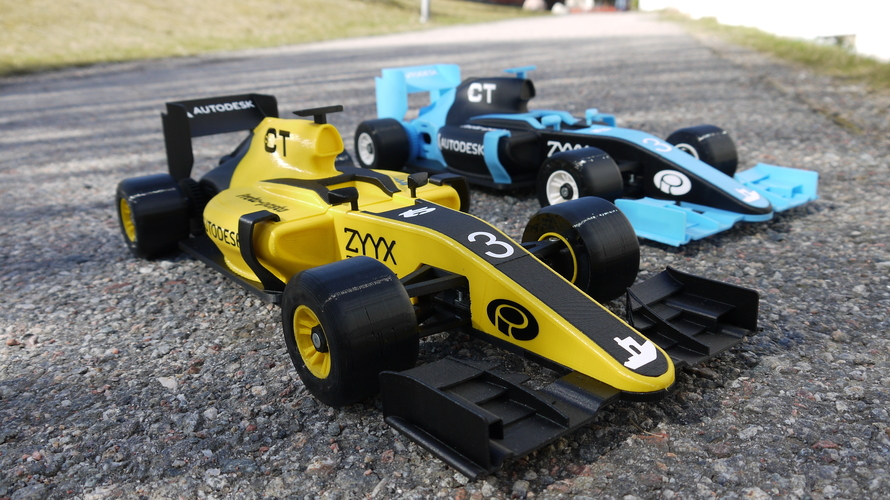 3D Printing is being used in Formula 1 for a while, for example, McLaren is printing parts of the car using our lovely technology: McLaren Racing Limited is using 3D printers to modify the parts on its race car. Replacing a rear wing took just a week and a half instead of the five weeks it would have taken with traditional methods. http://money.cnn.com/2017/04/11/technology/formula-1-3d-printing/index.html
So for the fans, Daniel Noree designed F1 cars so you can 3DPrint and add to your fan collection.
And maybe play around with your kids =D
Well, and if you want to know more about OpenR/C you can listen to this podcast with Daniel Noree on 3DPrinterChat! Yay!
Vases are a thing on 3DPrinting too… So to keep with that hype, on top 10 of Pinshape we have this spiral vase. With 3 types of external shape, this model can challenge your printer overhang(?).
Created by 'BigBadBison' it's on the top popular list of Pinshape since 2015.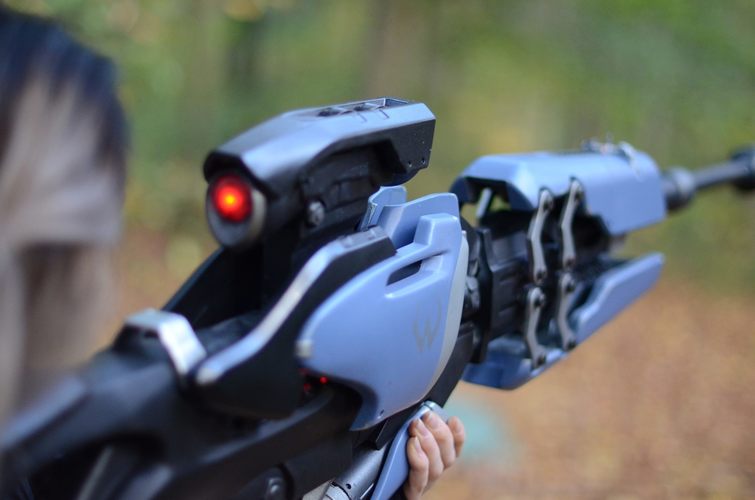 To not leave us with a list without a gun, this model designed by 'laellee', a Sniper Rifle from Overwatch, that enters on those models well designed with such details and complexity that make it worth all the time of printing and finishing. Well, if you are a fan of Overwatch. =D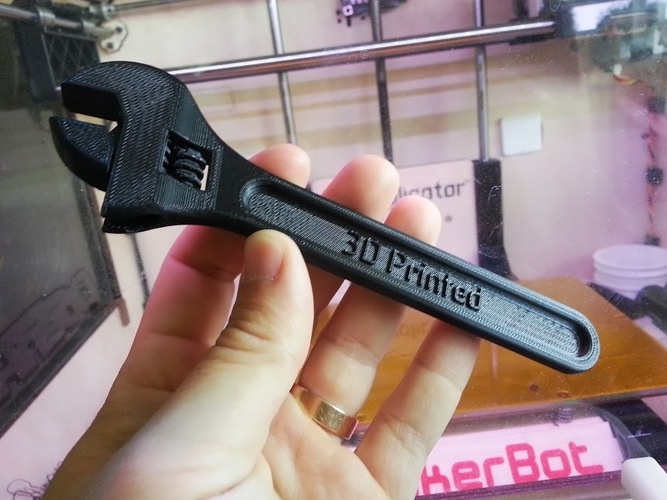 Well… everyone needs tools, right? So you can print a wrench designed by… again? 'Daniel Noree'. The first list that I write that the same author is on twice on the Top10. =D Congrats man!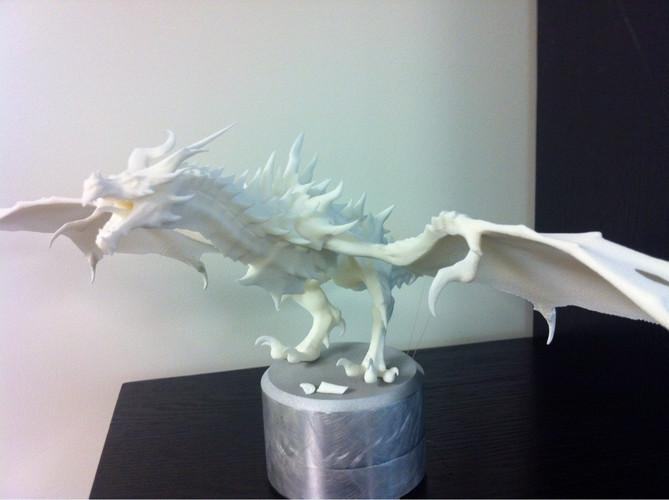 Last but not least a model from Skyrim. This Dragon designed by 'ScientificPanda' is a great design, but based on the people that print it, it does need some corrections and specific settings on your slicer depending on your printer.
---
So, one more list down, 100 to go. xD
Did you like my post? Let me know in the comments below and share on your social media! =D