Cheap Mini DIY Timelapse Camera
Adafruit's Mini DIY Timelapse Camera
I saw this DIY Timelapse Camera and had to order the parts to make it(I don't have them yet)
I have been thinking of doing timelapse 3d prints for youtube. I'm usually 3d printing something so why not. This is a very simple build that can be very useful. The build is very straight forward thanks to adafruit's learning pages. I keep telling myself I won't buy any more adafruit stuff but then they create another DIY project I just have to start. It's the simplicity of the projects that grab me. You can sit down and in an afternoon knock out a project and have something useful as well. Don't expect to get 1080p this little camera is more for spying on the babysitter than getting that gallery quality shot of the sunset. If you want a low-cost way to keep track of your prints this isn't bad. Though it doesn't do it real time. At least you'll know where the print went wrong when you get back from not being around when your 3d printer decides it would rather be a pasta machine. Never leave your printer alone! Ok now go make one of these and print off your 3rd Groot or hairy lion. Seriously what's with the lion? It's just the hair right?
Check out the video below featuring a DIY Timelapse Camera.
The Wearable Pi Camera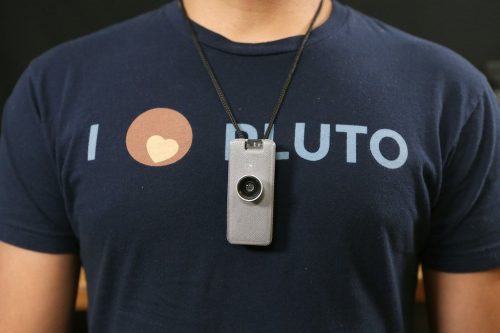 If you want to take things a little farther or just need some of that sweet 1080p. You can always step up to the Raspberry pi and make a GoPro style camera. It won't be nearly as functional but let's face it even after all the parts it's not even a 1/4 the cost of a GoPro. You might not cry as much though when breaking it though so that's a bonus. For me, it's not a bad idea I have 8 Pi zeros just taking up space in my parts bin. I'm going to build the time-lapse camera first so I can use it to time-lapse future projects like this. I know all of you 3d print stuff but what projects have you made lately?
Diy Camera Slider.
While you're making your DIY Camera of choice why not add a slider to the mix. Here is a low-cost option that works pretty well. RCexperimental has a video on a camera slider but I must warn you, the soldering in this video is….Well, it gave me nightmares. He's obviously a beginner and I don't fault him for it. Mine looked like that once. So many burnt circuit boards….Ok flashbacks are gone. These are the kinds of quick and dirty projects that keep life fun. They also make great projects for children as they are all simple builds that can create huge memories and lasting fun. When my parts get here I think I'll time-lapse a lego build with my son just for the hell of it. Ok… I lied, I need an excuse to buy a millennium falcon lego kit. Here's hoping she who holds the money doesn't go Gandalf on me.
Sources
https://learn.adafruit.com/portable-mini-timelapse-camera/overview
https://learn.adafruit.com/raspberry-pi-wearable-time-lapse-camera/overview