Wanhao D7 Review
Make room on your desk for the Wanhao D7
Wanhao D7
I Received the Wanhao D7 v1.4 Just after Christmas for Review It's been a month and I have some things to say. First, the Version number is important Because they made upgrades but sent me an older model. For the most part, I don't see the issues that these upgrades fixed. For now, I don't need to upgrade. If that changes I will make an edit to this article and let everyone know. I've printed a lot of things with this machine and there is a lot to like but I have some issues that I will address in this article.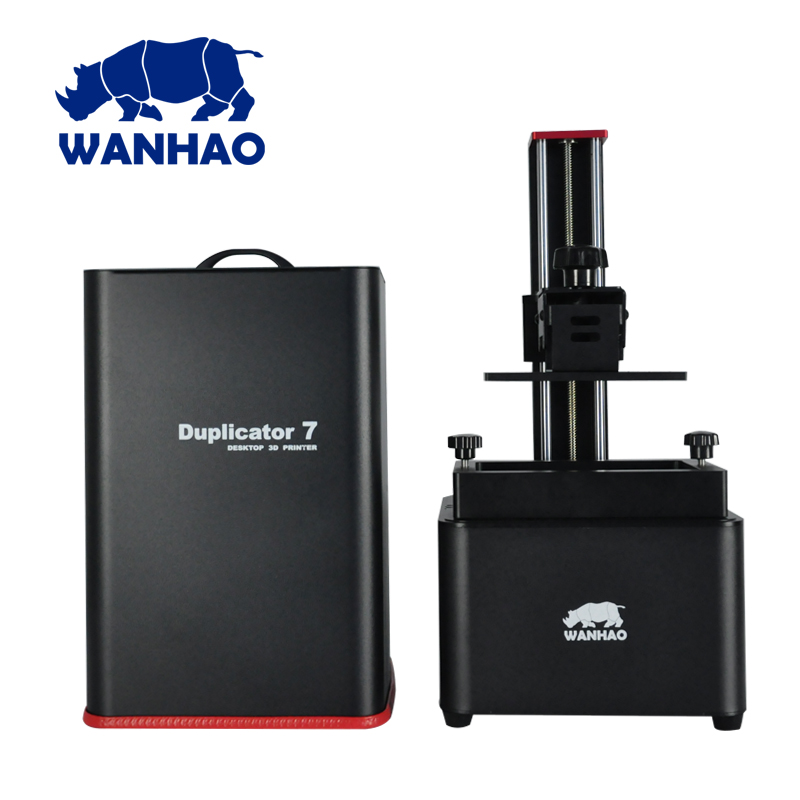 Construction
For its price, you get a very solid machine. It moves less than most FDM machines but the build quality is as if this thing were to print in an earthquake. FDM machines need to take note. The design is solid and it looks like maintenance will be easy should anything need replacing.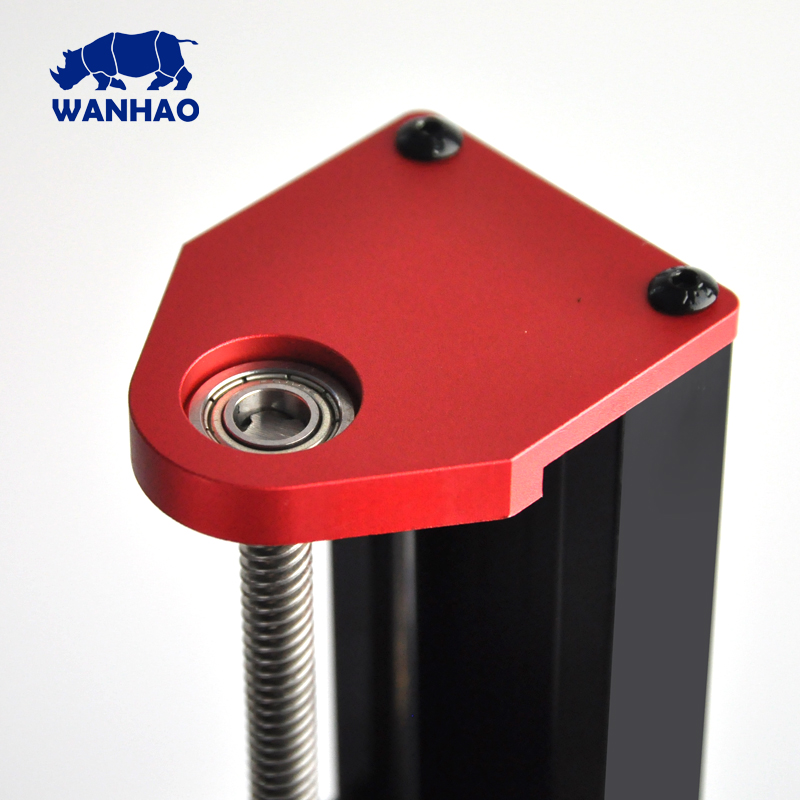 Software
Here is where everything starts getting messy. It uses Creation Workshop as the slicer. Well, the first hiccup is getting a copy. You won't find it on their downloads page. You either need to go to their Facebook page to get it or the Wanhao university web page. Don't worry I'll link everything below. You will find the firmware on the main site so the first thing you should do is download that and make sure you are up to date.
I want to give a shout out to the makers of nanodlp. If you don't want to use creation workshop nanodlp is an option but not for me. I'm too spoiled but visual. While creation workshop is no longer being updated on the free side Nanodlp does continue to get better so keep an eye on it.
Slicing
Now we are getting into a fun area I like to call the slicing dance of pain. If you have a part that can print on the build plate load up creation workshop and go. Assuming you have all the settings right. It will start printing and finish with no issues. If you want supports though well here is where the fun starts. Creation workshop just doesn't do them well. The dance begins. Let's download another piece of software called XYZware. This is another slicer but it doesn't work with anything outside of the XYZ family. That's ok we just need the support generator.
We load the file into this and add supports. Now we send it back to creation workshop Only to have it fail to print because the trip causes an error in the file somewhere. Well, we send it to meshmixer to clean the file up and back to creation workshop. This happened to me on more than one occasion. It's not the fault of the machines it's a general lack of good slicing software for DLP printers. I would pay another 150$ for simplify3d to make a DLP slicer.
Now I used my PC with creation workshop once to see what it is like for a user that doesn't own the D7 box and you know what? Nope, Nope, some more and nope again.. Between the screen resolution issues and timing out or screen savers I'm never doing that again. If I were to use this machine without a D7 box I would buy a cheap pc to use as a dedicated controller.
Wanhao D7 Box
Let's start with the one thing that makes the Wanhao D7 really good. My machine came with the D7 box Which, if we are being honest is just a custom print server running on a raspberry pi like board. There is nothing wrong with that. The UI is snappy and it does exactly what you want it to. For the most part. It has some issues but nothing that isn't fixable should you run into them.
Let's start with what I don't like. The USB drive that came with it works but mine failed after a few uses. I suggest you change it out to a known drive. it will save you the hassle of some prints failing because of read/write errors. The machine also doesn't like filenames that are large or spaced. When you slice your files just use one word to describe the print and keep it short.
I love this box though If you buy a D7 get the box as well. You don't have to worry about any issues with the PC and can set up anywhere in your home. It makes the D7 an easily set up and operated the machine. You just slice the file send it to the USB stick and hit print. No fuss no muss.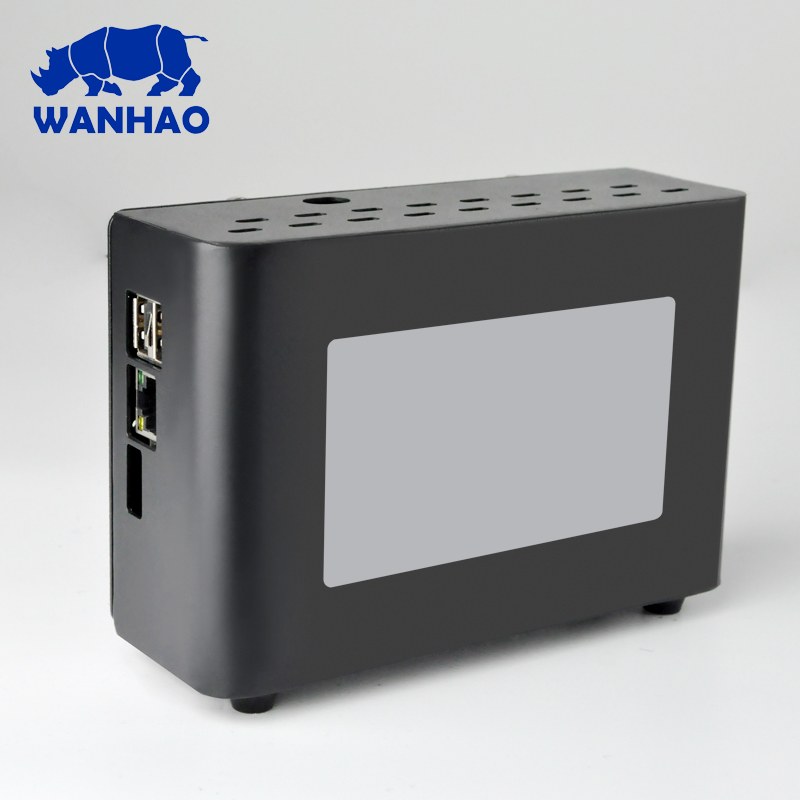 Resin
Now here is where things start to get complicated. If you are using the wanhao resins the settings in CW should be fine. Just like a FDM printer getting a print to come out alright can be tricky but where you might get something that is fixable with an FDM machine If the settings are off in a resin machine odds are you will end up with a gooey mess to clean out of your vat. Adhesion for me hasn't been an issue.
Every print stuck to my plate (so far). Your mileage may vary. If your cure settings are off you will end up with a mess. I suggest you stick to wanhao's resins till you get the hang of the printer. It will eliminate the issue caused by wrong settings in your Slicer. I also suggest supports for pretty much everything. It adds anchor points which will make your print stick better.
The other issue is price. A liter of Resin will likely cost you around 60$ US and that's low. You're going to spend much more for specialty blends. Castable and Flexible resins for instance. And mistakes or failed prints will hit your wallet harder than a FDM machine printing PLA. If you have an FDM machine it's a good idea to test prints with it if you are prototyping then when you know the Part is good Print in resin.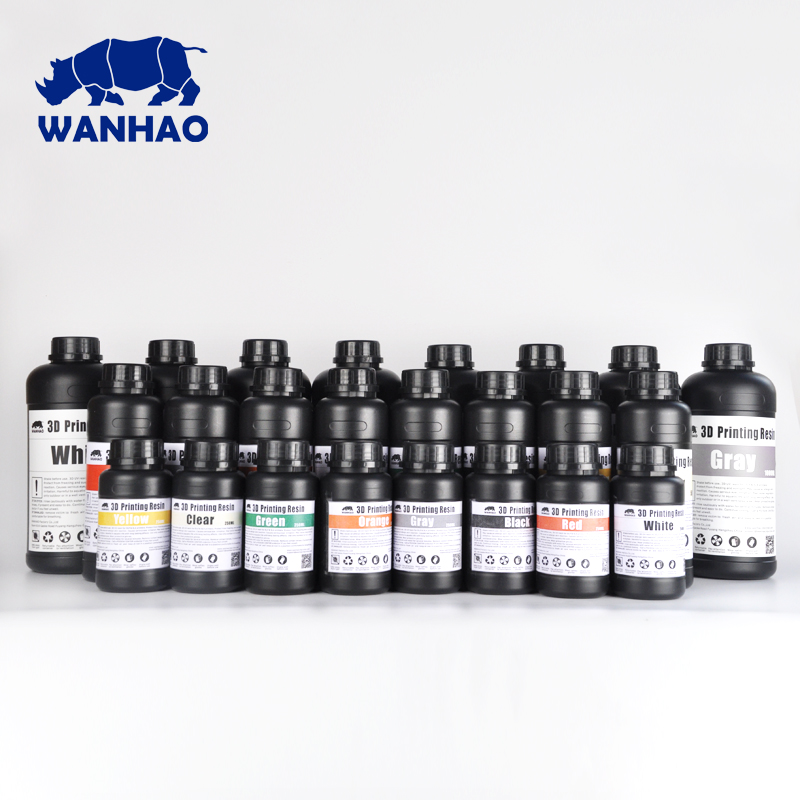 Wanhao D7 Pros and Cons…
Pros
Low Cost


Sturdy design

D7 box makes this machine easy to use


Vast community support

Print Quality is up there with machines twice it's price.
Cons
No dedicated software

Needs PC hdmi port or D7 box

Messy, This thing needs it's own workbench

Needs window and see through tank.
Conclusion
I was sent this machine for review by Wanhao. That being said I like it. It has a learning curve but It fills a gap in my 3d printing needs. It prints at very high-resolution and can print very small parts. I'm planning to get the 1.5 upgrade in the near future but my machine doesn't seem to have the issues that they fixed it.
Mostly I want to upgrade so I can add it to this review in the future. At a price tag of 500$+- It's hard to say no to this machine. Sure it could use some improvements. They are getting ready to drop the D7 plus which is the D7 box and the 1.5 version in one piece. It may have some other bells and whistles but we will have to wait and see. Pricing suggests it probably is just the 2 combined. If they send me one I'll compare them and let you guys know the results.
Over all, It's a solid machine. If you run into any issues there are several Facebook communities that are full of helpful people I will link everything below. I know I'm going to buy a second one. Printing small parts is so much easier on this than my FDM machines and they come away with little to know post cleanup. Print, paint and install. I look forward to showing more prints that I make with this machine.
Resources
I wanted to put everything I found helpful here. FDM machines have a lot of available information because of the amount of people who own them. The resin machines available don't have as much so If you have issues Look here first. I'll keep updating the Resource section as I find better Info.