The innovative 3D orange juicer that prints bioplastic cups from leftover orange peels
Design firm Carlo Ratti Associati designed a juice squeezer that, from leftover orange peels and PLA, 3D prints disposable cups to drink the juice in. Called the "feel the peel", this prototype aims to bring circularity to everyday life.
Specialist in architecture and design objects, the Italian agency Carlo Ratti Associati unveiled the citrus machine of a more sustainable future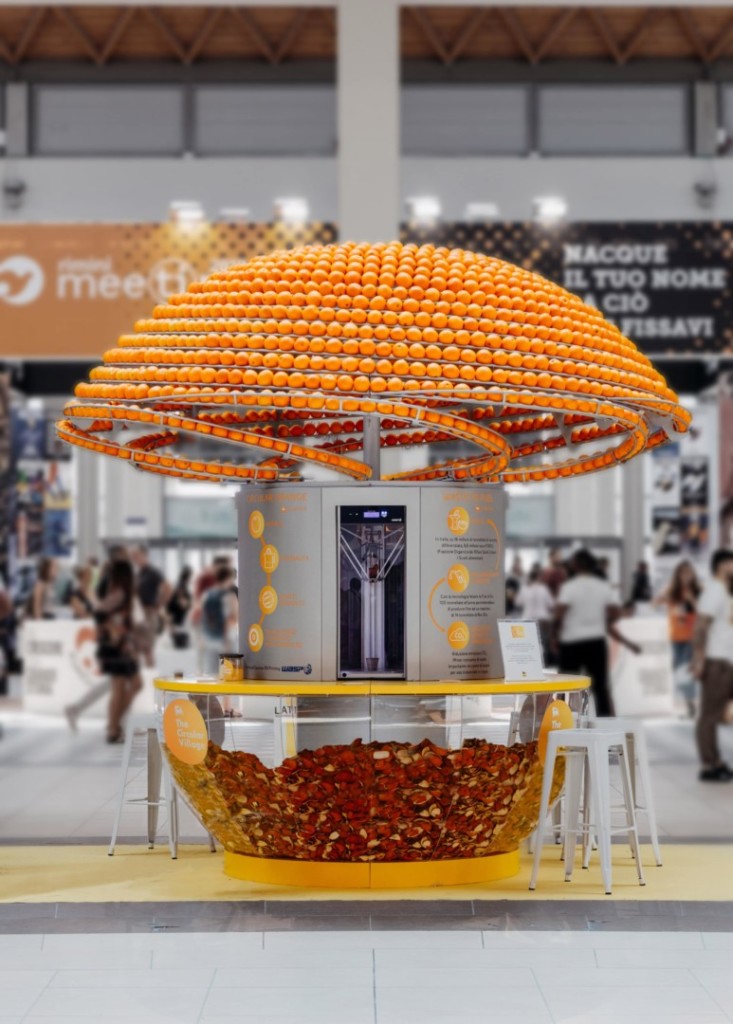 This is a project designed in collaboration with the oil company Eni and the Italian manufacturer of 3D printers WASP. The juicer of 3.1 meters high, has a striking dome that contains up to 1,500 oranges. Someone orders a juice and the innovative machine begins to do its magic. The process goes as follows:
First, oranges slide down to a machine that squeezes the juice from both halves. After that, leftover shells fall through a tube where they accumulate at the bottom of the machine. There, the shells are dried, ground and mixed with polylactic acid (PLA), to become a bioplastic material. The bioplastic is heated and melted into a filament that is used by the machine's integrated 3D printer to create recyclable cups on the spot that are filled with freshly squeezed juice.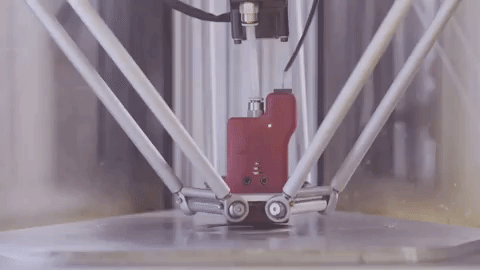 The prototype demonstrates how circular economy is possible.
"The principle of circularity is a must for today's objects" says Carlo Ratti, founding partner at CRA and director of the senseable city lab at MIT. "Working with eni, we tried to show circularity in a very tangible way, by developing a machine that helps us to understand how oranges can be used well beyond their juice. The next iterations of feel the peel might include new functions, such as printing fabric for clothing from orange peels."
That vision is quite futuristic but not impossible. In fact, the next iterations of Feel the Peel could include new features, such as printing fabric for clothes with orange peel.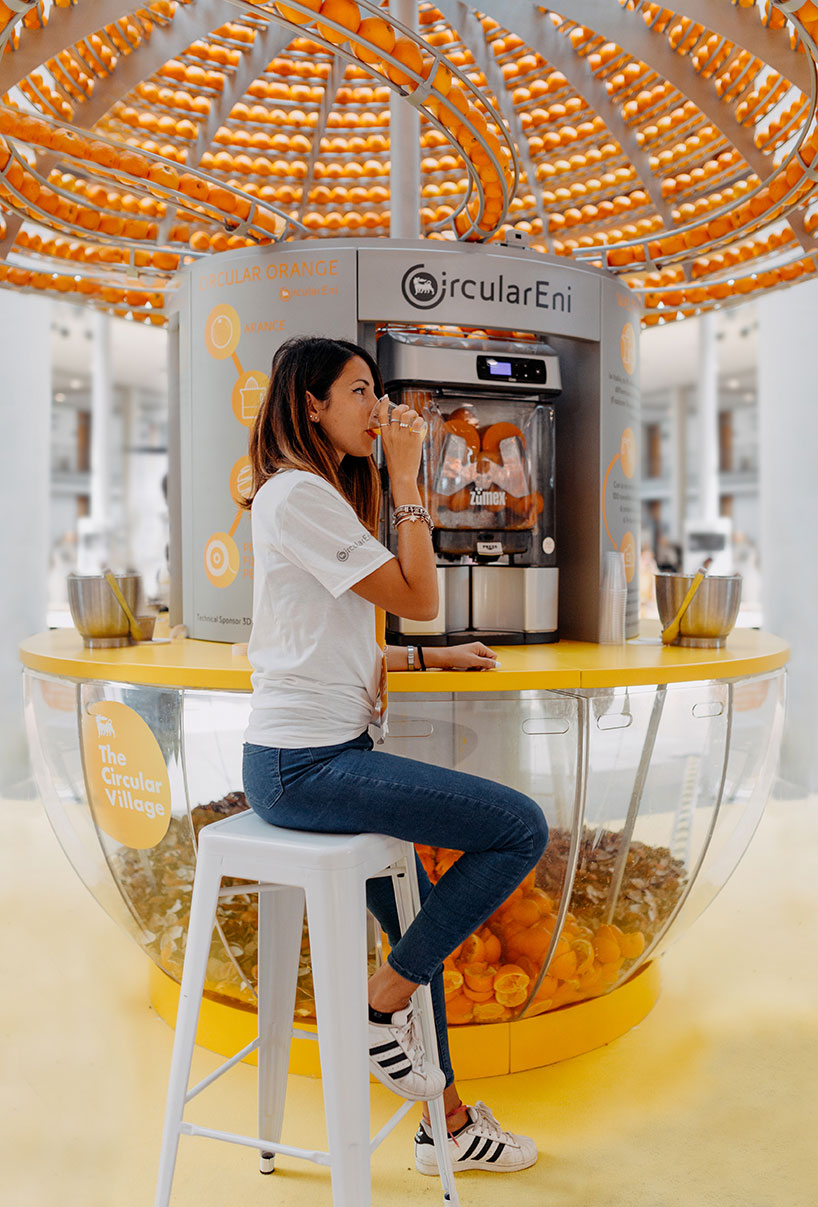 Initially, the Feel the Peel juice bar made its debut at an event in Rimini, Italy, this summer.
Now, it will be installed at the Summit of the University of Singularity in Milan on October 8 and 9, 2019, to then be exhibited in various places in Italy and therefore publicize this new, more circular approach to orange juice.
However, there's a negative side about the project. Like our All3DP friends noticed, it will take at least half an hour to 3D print a cup, so you can't serve a thirsty crowd. Second, the FFF technology isn't precisely food-safe… And finally, PLA recycling isn't as trivial as recycling i.e. paper cups. Yet, the idea sounds cool and they could improve it.
Feel the Peel is not the first collaboration between Carlo Ratti Associati and Eni focused on sustainability. In fact, the duo has already joined forces to present a series of domed architectural structures with fungal mycelium during Milan Design Week 2019.
Watch Feel the Peel juice bar in action here:
More information about the project:
Name: Feel the peel
A project by: CRA carlo ratti associati for eni
CRA team: saverio panata, alessandro tassinari, oliver kazimir, luca bussolino
CRA graphic team: pasquale milieri, gary di silvio, gianluca zimbardi
Technical sponsor: 3D printing WASP
Photos by: nicola giorgetti
Also tell us your opinion about this ingenious machine in the comments section below 🙂
Relatable posts: Portuguese student creates a 100 biodegradable cork filament for 3D printing.